We have build this "How it's made" page to show you the magic! You will see exactly how the LUCE DEL SOLE IN 14 CARAT GOLD is made.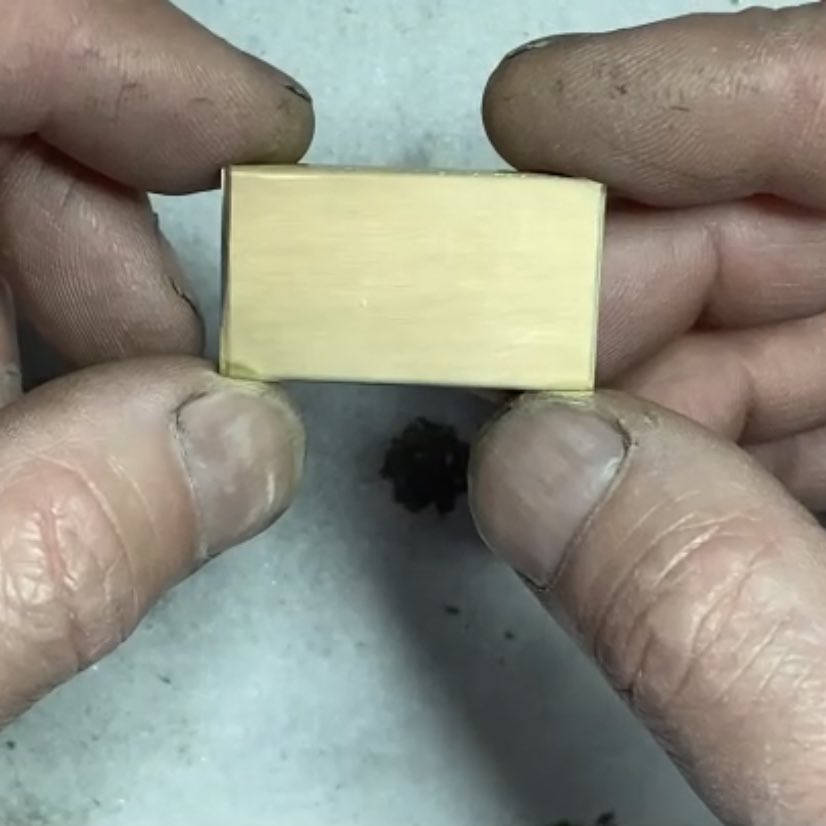 Part 1 -> Forging a solid 14 carat yellow gold plate for the right thickness
Every key of chastity-shop is made out of a sollid plate. For the Luce del Sole the solid plate of yellow gold is 2.5mm thick!
Part 2 -> Sawing the outlines of the jewel
Your jewel is handcrafted from the beginning till the high polished finish. This makes your key unique!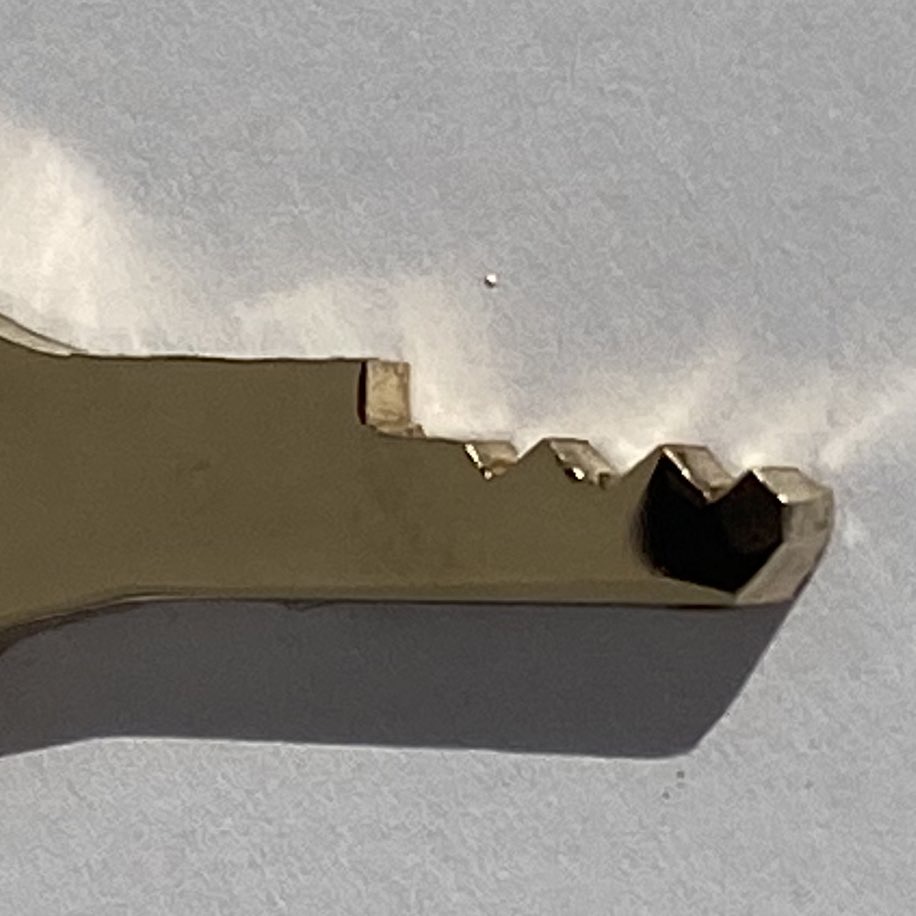 Part 3 -> Crafting the key part
The key part of your key is made with a precision of 0.01mm accuracy! Because we only use the best quality cylinder locks (Burg Wachter) your key is unique and will only fit your matching cylinder lock.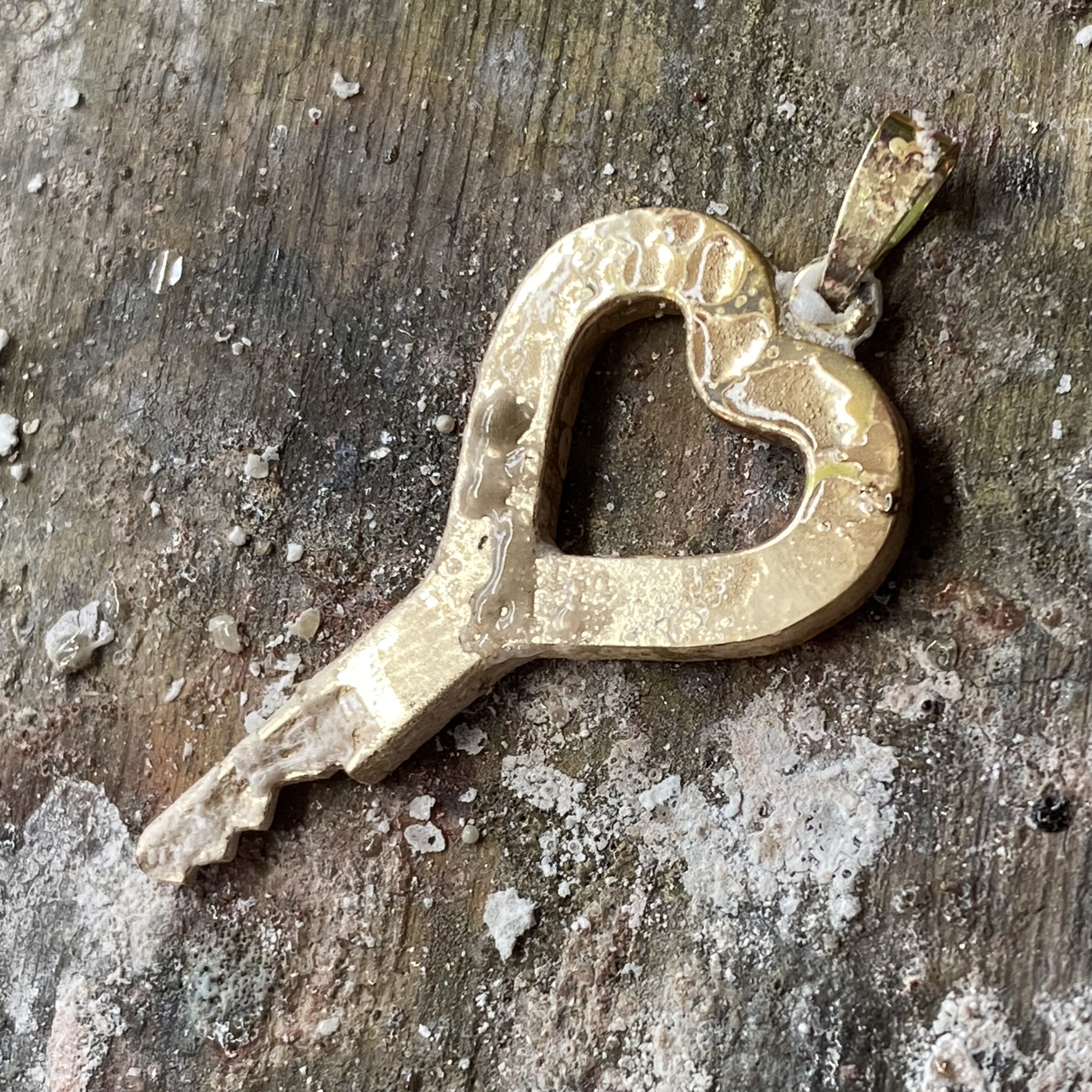 Part 4 -> Soldering the pendant eye
Did you know we solder the pendant eye of your key with a 3200 degrees Celsius / 5792.000 Fahrenheit flame?
Part 5 -> The key after the high polished finish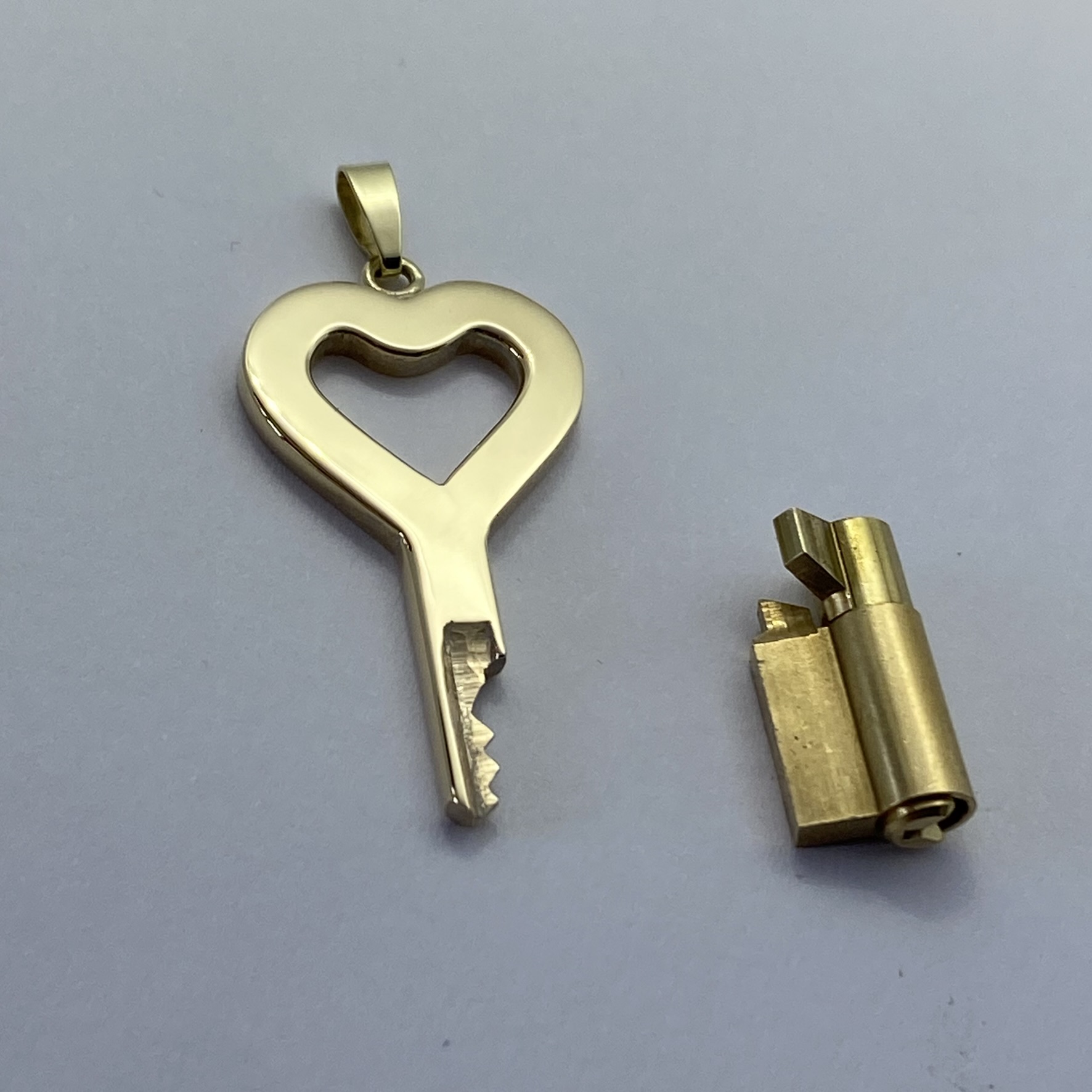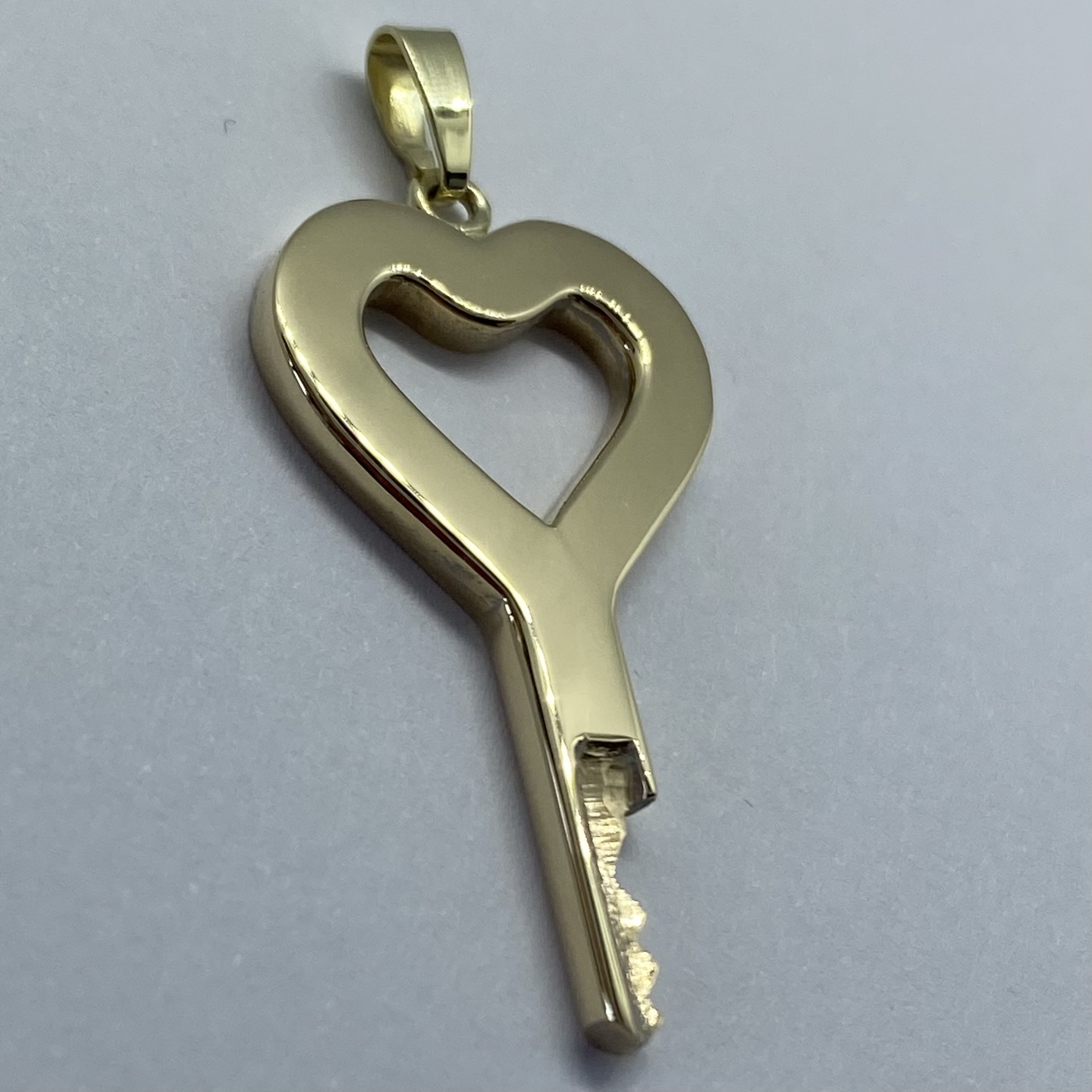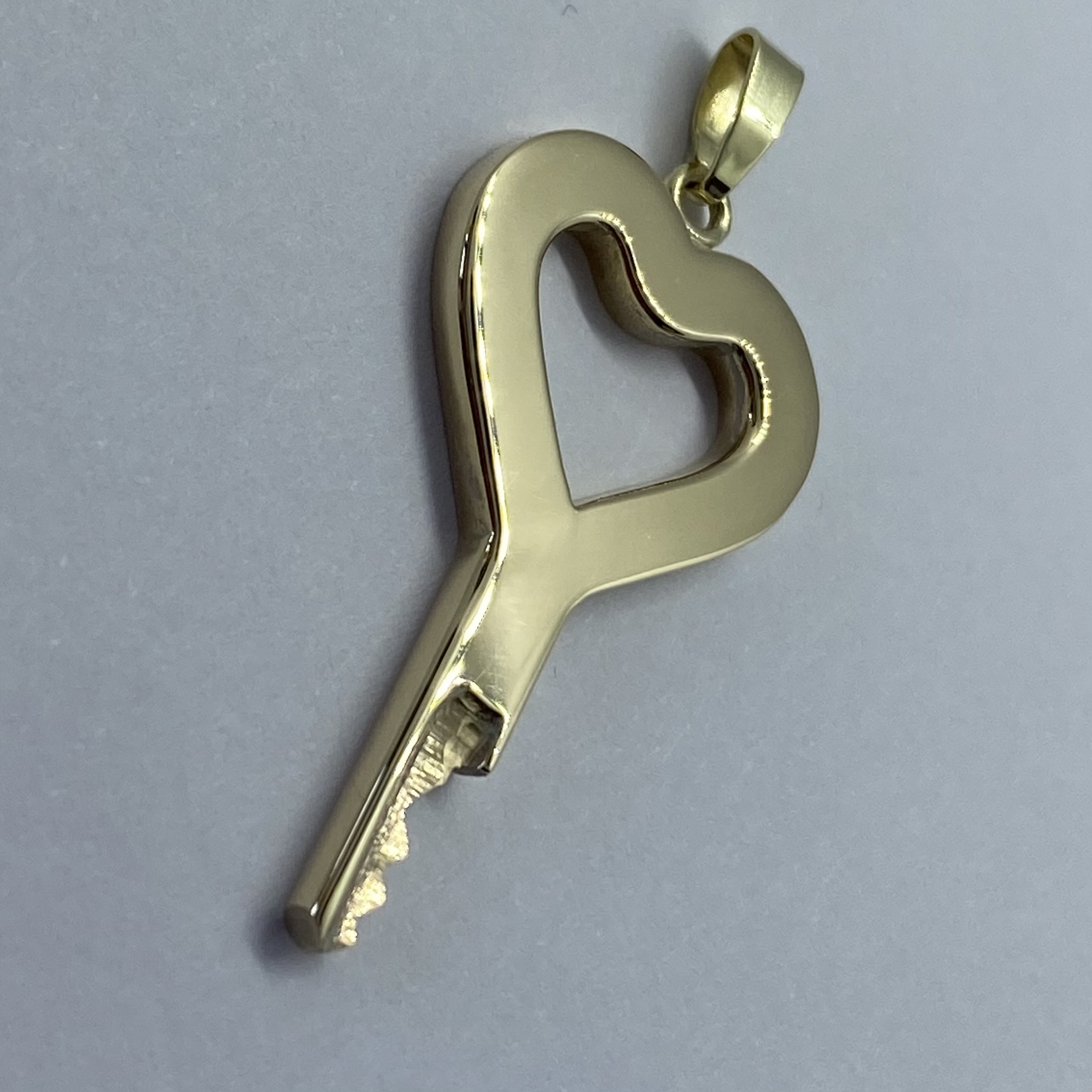 The Luce del Sole in gold, this weekend with free gold bra chain and 0.03 carat diamond
The Luce del Sole in gold is our newest key. Shop now and you will get a free 0.03 carat diamond above the key part and a free 14 carat gold bra chain!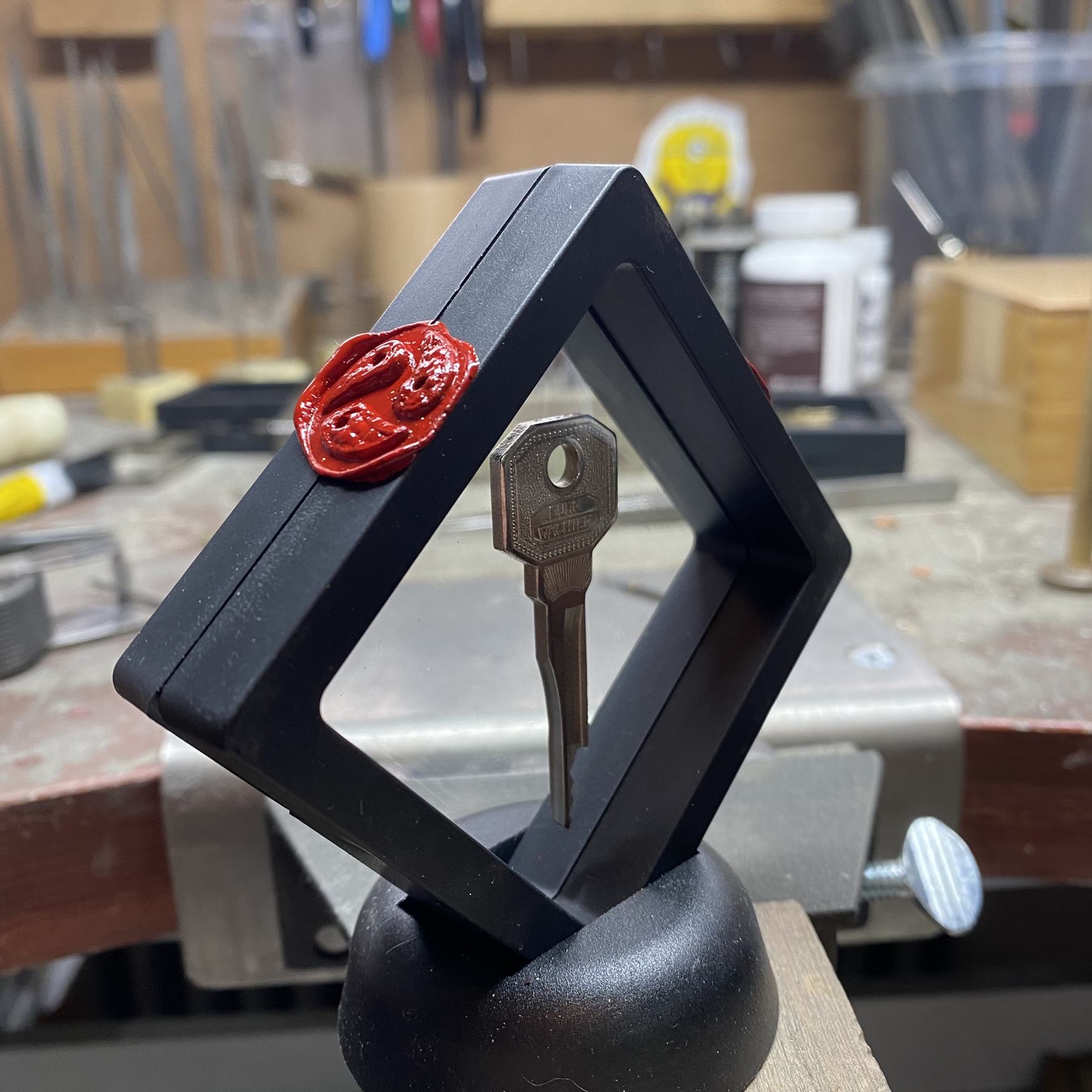 Part 6 -> Sealing the spare factory key
We seal a spare factory key in a membrane box. Standard with every handmade key! When your keyholder isn't nearby in an emergency situation you can break the seal and use the factory key.