KEY OF THE MONTH THE SECRET BAROQUE WITH 20% DISCOUNT 
Welcome in the 18th century! 
It's 1744 and you are in Italy.  
You are waiting untill your wife is ready to go with you to the party. (Even in the 18th century it was totally normal that men had to wait for hours...) 
And there she is! She looks stunning in her flamboyant olive green dress. The only thing missing is in your hands: THE KEY TO HER PROPERTY. 
Carefully you place the silver necklace with the Secret Baroque chastity key around her neck to complete her stunning outfit.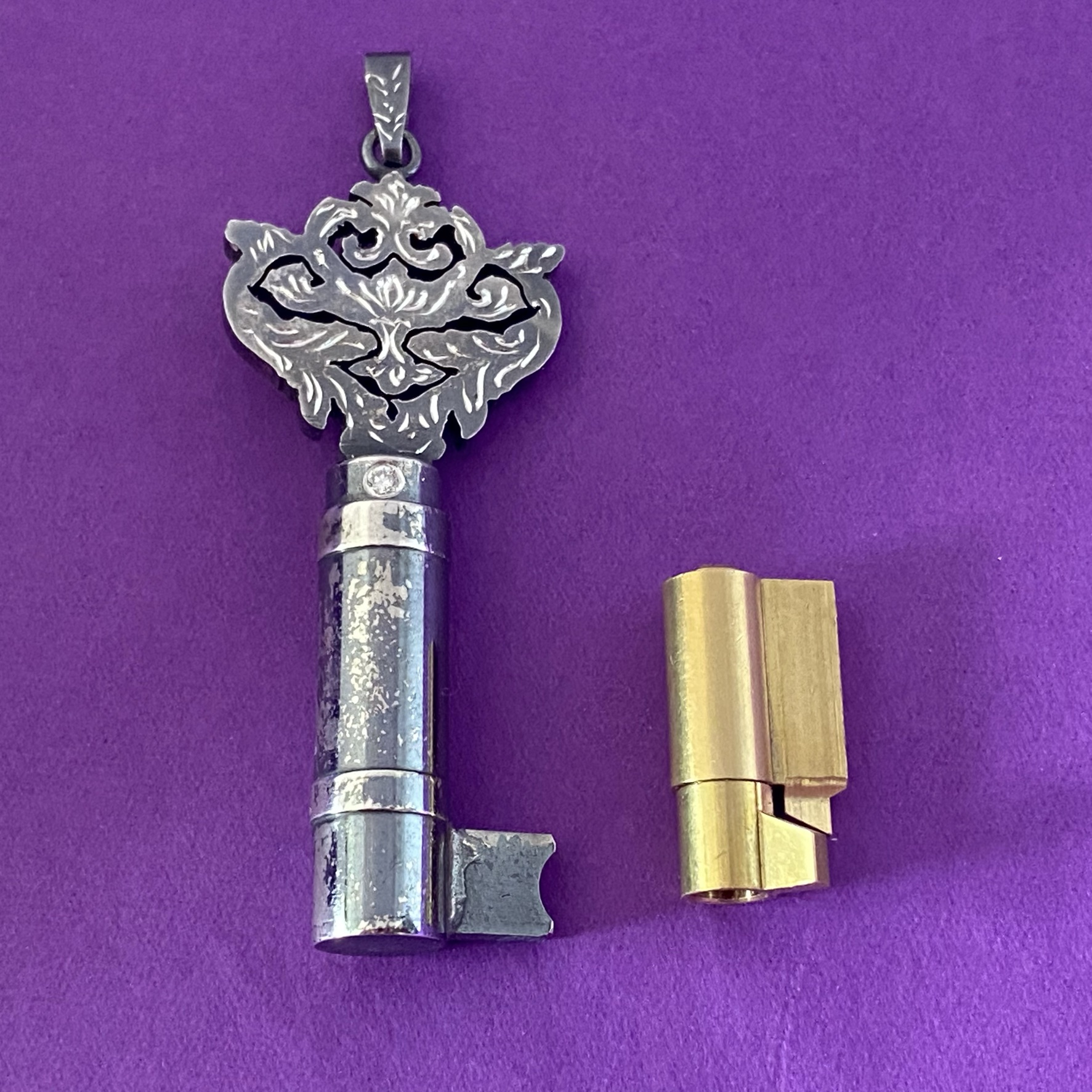 HOW IT'S MADE
The Secret Baroque chastity key is made out of 925 sterling silver. The whole jewel, like every jewel of chastity-shop, is handmade. Inside the silver tube is hidden the Burg Wachter CYLINDER lock or Abus PADLOCK. To create the stunning medieval look we have coloured the key black with sulfur before the hand engravings. That's right, the whole key is engraved by hand! See video.
video hand engraving